Finally gotten the nerve to upload my art to 3D Hit! I'm currently set on perusing Games Art, since I thoroughly enjoy painting with Photoshop, but I'm going to try keep an open mindset during the first year c:
For my Final Major Project at college, I created a series of prints to narrate the original goose tale version of Little Red Riding Hood (which is a lot more sinister than the normal bed time story..)  written by Charles Perrault - in which the wolf  is a metaphor for a man consumed by his own primal desires, trying to take advantage of vulnerable lost women/and children in the streets to sate his hunger mwuhaha! *o*
Red Riding Hood: Piece 1
Red Riding Hood: Piece 2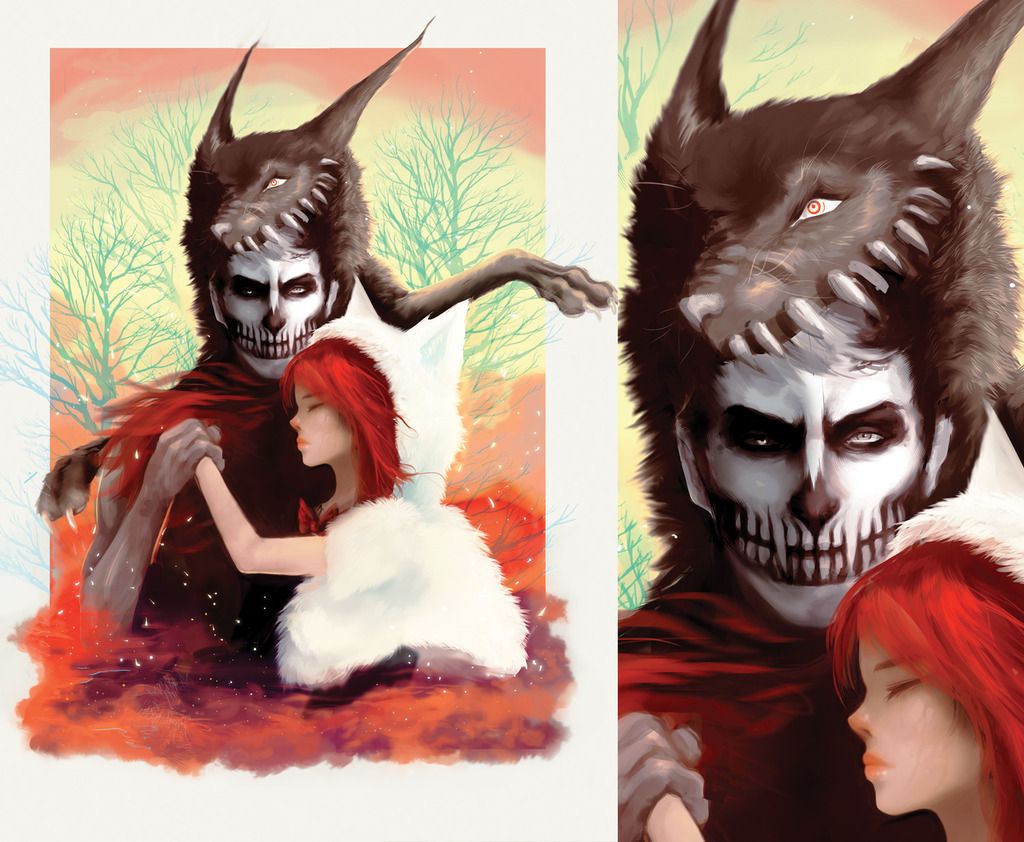 Red Riding Hood: Piece 3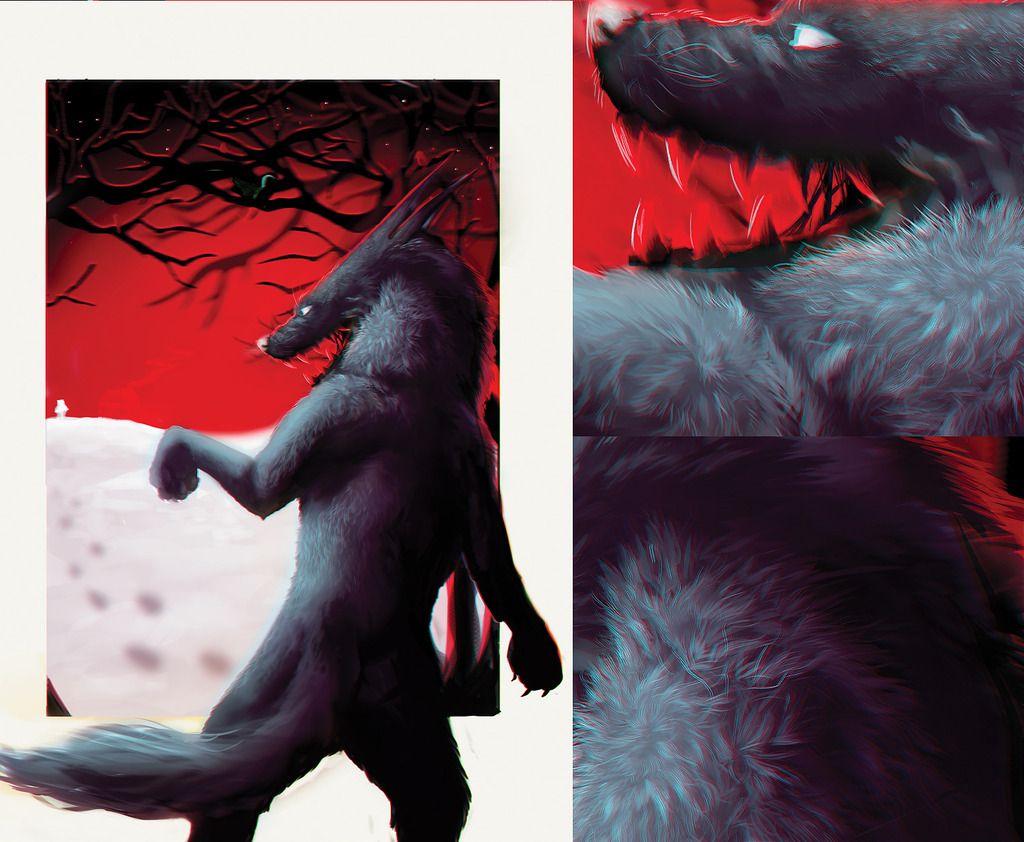 Red Riding Hood: Piece 4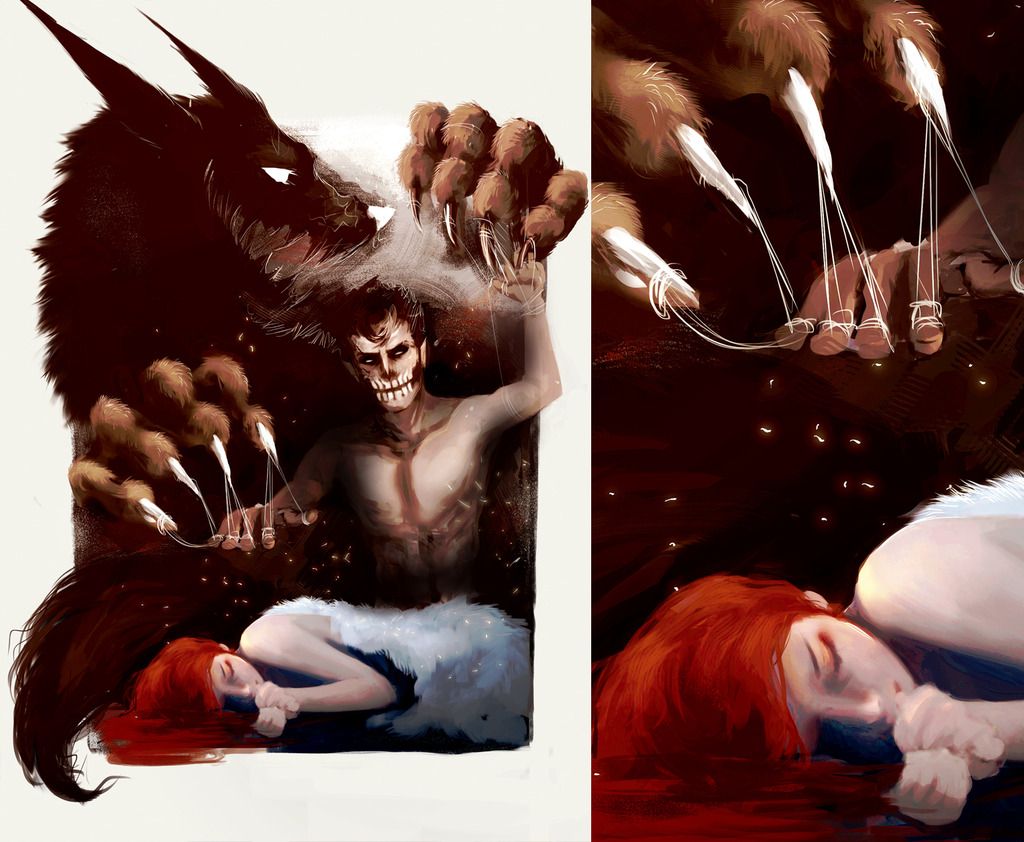 I produced a piece per week, and recorded each step in my sketchbooks as well initial thumbnail sketches in pen and pencil. I've got some more work on the way, but right now during the holidays I'm determined to learn the anatomy of the human body, so that drawing people is less of a struggle in my next big piece than it was when creating these ones! 
Edited by Emily Jane, 22 July 2016 - 02:48 PM.